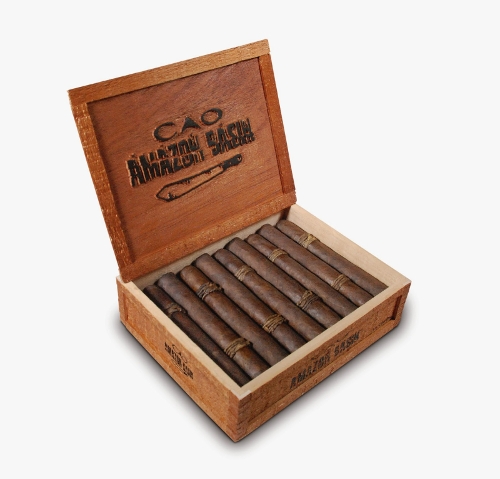 C.A.O. Amazon Cigars
C.A.O. Amazon are a limited release. CAO Amazon uses hard to get rare tobacco from a remote region of the Amazon rainforest known as Braganca. This tobacco is organically grown on unspoiled tropical land and harvested only once every three years. The yield of the Braganca tobacco is about 50% less than other tobaccos hince the rarity. The harvested Braganca leaves, for the CAO Amazon, are then rolled into tubes known as "carottes" where they undergo six months of fermentation. The only way to transport the Braganca tobacco out of the Amazon is by canoe.
In addition to the Braganca tobacco, CAO Amazon uses a Ecuadorian Sumatra wrapper, a Nicaraguan binder and a blend of Nicaraguan filler tobaccos.