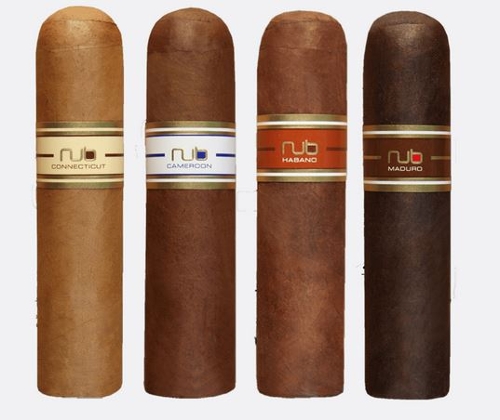 Nub Cigars
Nub Cigars are a product developed by Sam Leccia and rolled by the experts at Oliva Cigars using the sweet spot of the tobacco leaf. Nub Cigars are large ring short cigars and come in 4 different wrappers.
Connecticut....mild
Cameroon....medium bodied with a hint of spice.
Habano....medium to full bodied
Maduro....full bodied with a dark Brazian wrapper.