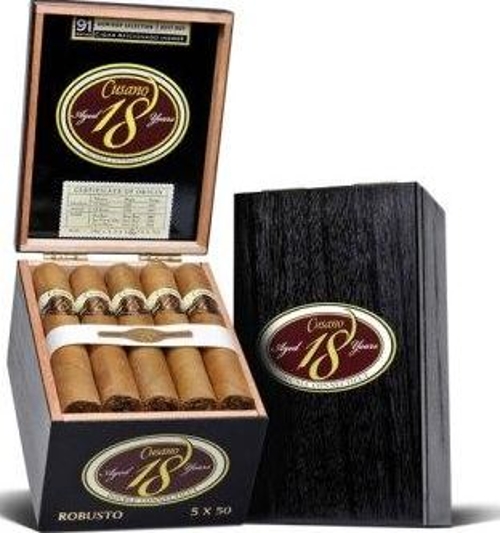 Cusano 18 Double Connecticut Cigars
Cusano 18 Connecticut Cigars are a highly rated mild cigar. They feature a Shade Grown beautiful Connecticut wrapper and the same for the binder...hence the Double Connecticut. They use a aged 1985 Dominican Oro/Seco leaf filler combined with Dominican Piloto Ligero and San Vicente Olor filler.
Davidoff originally decided to discontinue this great cigar in 2016 and then reversed their decision...Cusano 18 Connecticut is here to stay....we have plenty in stock!!!