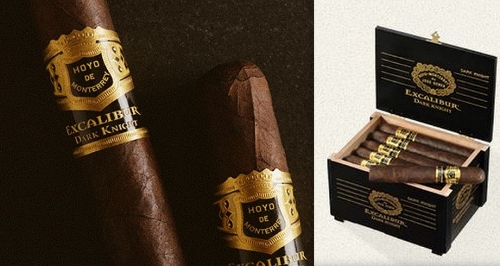 Excalibur Dark Knight Cigars
Excalibur Dark Knight Cigars...
Hoyo de Monterrey Excalibur Dark Night is a dark and layered smoke that's best known for its striking, full-flavored taste. Its enticing flavor awards the discriminating smoker the very best of two worlds, rich flavor and Connecticut smoothness. Enveloped in a brawny Connecticut Havana Seed wrapper blended with Honduran, Dominican, and Nicaraguan tobacco, Excalibur Dark Knight is counterbalanced by a hand-selected Connecticut Broadleaf binder for a deep, satisfying smoking experience.