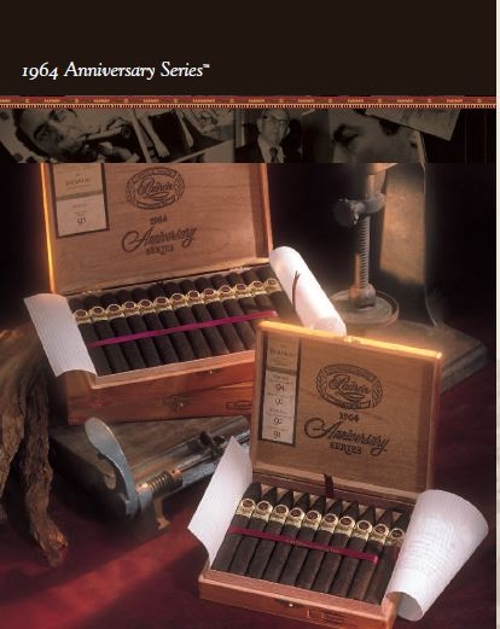 Padron Anniversario Series 1964
The Padrón 1964 Anniversary Series line was introduced in 1994 to commemorate Padron's company's 30th anniversary. This line consists of eleven sizes that are all available
in sun-grown natural and maduro wrappers. All tobacco used in this limited production series is aged for four years, creating a smooth and complex flavor. In honor of the age-old Cuban tradition of box-pressing cigars, the 1964 Anniversary line was introduced as a box-pressed series. For the protection of Padron customers
we have introduced measures to safeguard against counterfeiting with a specially designed double band featuring an individually numbered guarantee label.
The Padrón 1964 Anniversary Series is consistently ranked by industry expertsas one of the top brands in the world.