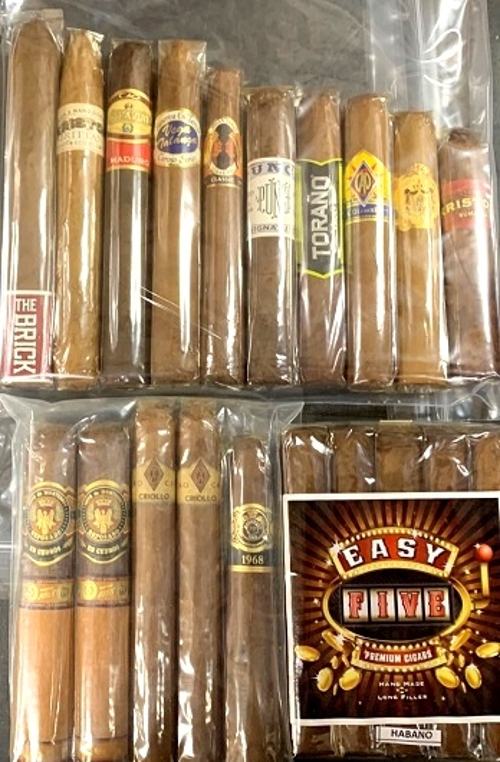 20 Cigar Bonus Sampler ( Purchase 1 with Purchase of any Box $149.95 or over)
20 Cigar Bonus Sampler is a Great Sampler of 20 Cigars. You can purchase 1 for every box you purchase that is $149.95 or over. This is a Great Bonus Buy!! Here is what you get:
1-CAO Columbia Robusto
1-CAO La Traviata Radiante Maduro
1-Punch Signature Robusto
1-Kristoff Britania Torpedo
1-Kristoff Sumatra Short Robusto
1-Torano Vault P-044 Robusto
1-Torano The Brick Torpedo
1-Indian Tabac Teepee
1-Macanudo 1968 Trompeta
1-Santa Rosa Sancho Panza
1-Vega Talanga Azul
2-Hoyo de Monterrey Respado en Cedros
2-CAO Criollo Mancha
5-Alec Bradley Easy Five Cigars
That is 20 Cigars for only $49.95 with every box $149.95 you purchase!!