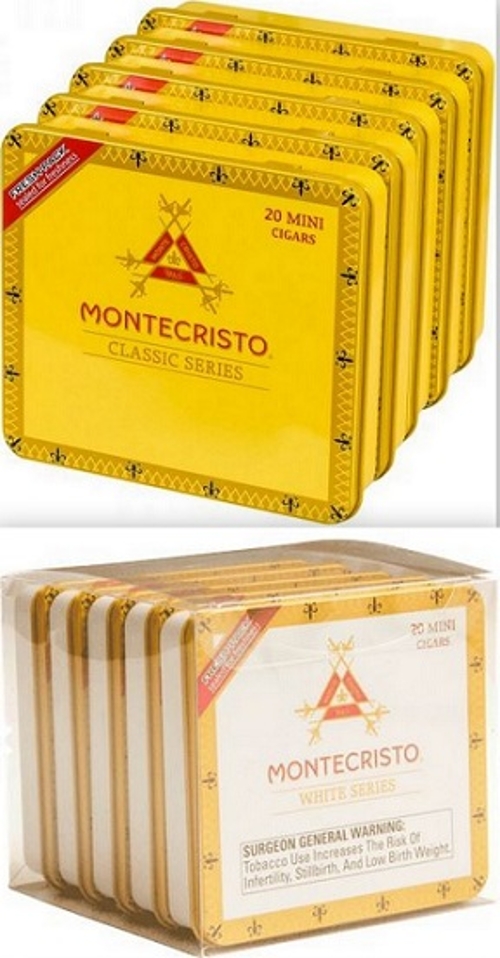 Montecristo Mini Tins
Montecristo Mini Tins consist of 2 lines of Mini Cigars....Montecristo Classic Series Mini Tins and Montecristo White Mini Tins. Both lines come in tins of 20 and bricks of 5 Tins. The size is 2 7/8 by 20.
Montecristo Classic Mini Tins consist of a Connecticut wrapper, a Dominican Binder and Dominican Fillers.
Montecristo White Mini Tins consist of a Ecuadorian wrapper, a Nicaraguan Binder and Dominican and Nicaraguan Fillers.