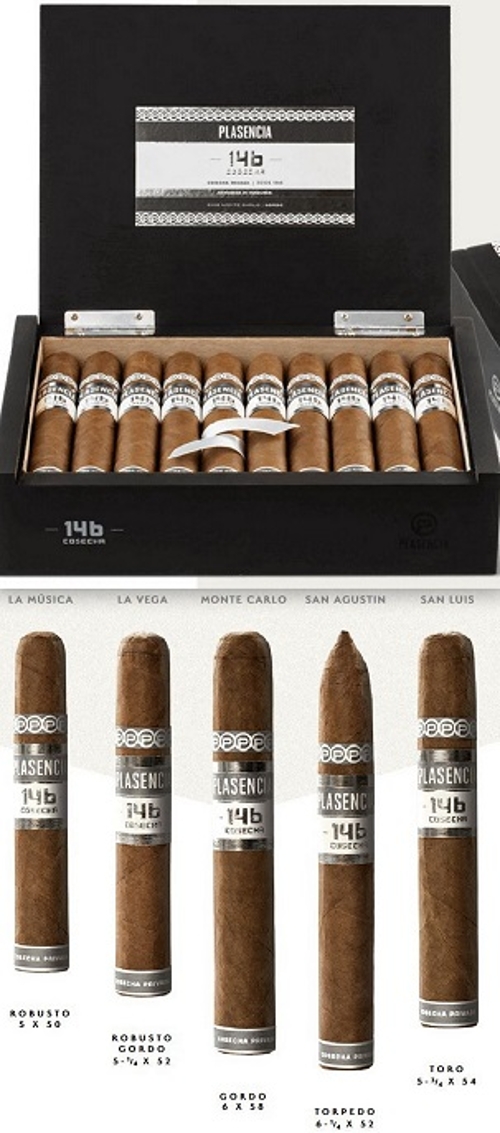 Plasencia Cosecha 146 Cigars
Plasencia Cosecha 146 is an exquisite combination of tobacco leaves from Plasencia's 146th harvest (2011-2012).
The leaves are grown in the best regions of Honduras and Nicaragua to produce a unique flavor profile, resulting from blending the crops of two great tobacco countries. Plasencia Cosecha 146 features an aged Honduran wrapper, a Nicaraguan binder and a blend of Honduran and Nicaraguan long filler tobaccos.
Plasencia Cosecha 146 is a medium-bodied, full-flavored cigar with a complex and sweet taste profile.
Plasencia Cosecha received a 92 rating in Cigar Aficiondo and was selected the No. 24 Cigar for 2018!