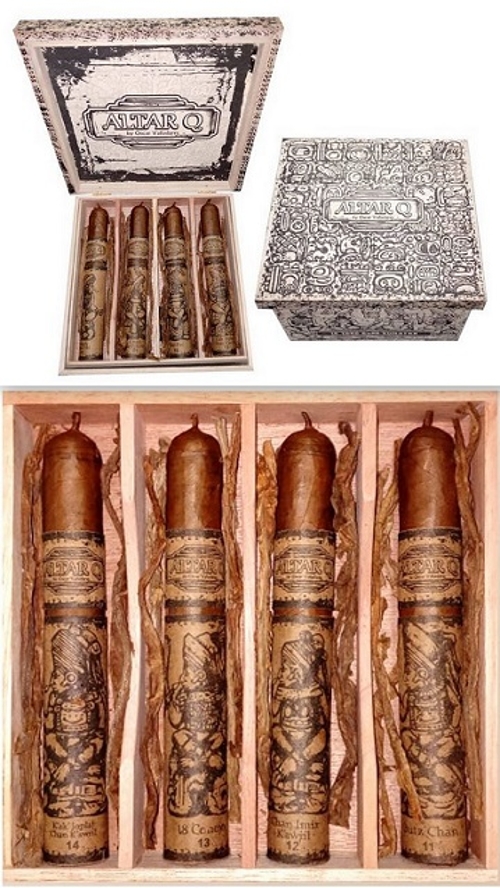 Altar Q Sumatra Cigars by Oscar Valladares
Altar Q Sumatra Cigars by Oscar Valladares were released in August 2018. Altar Q is Oscar Valladares paying tribute to his Honduran roots and the Mayan civilization. Altar Q features an aged Ecuadorian Sumatra wrapper, a Copan Honduras binder and a blend of Honduran long filler from the Copan region of Honduras. Altar Q is the most important monument at Copán, a historic and archaeological site in western Honduras that is a key location of Mayan civilization. When it was decoded, Altar Q revealed the history of Copán, including that it had been commissioned to be built in 776 AD by Copán's 16th ruler, Yax Pac, to play the central part in a supernatural landscape which he created using buildings and monuments.
Altar Q comes only in a Toro size (6 by 52)in boxes of 16 cigars.