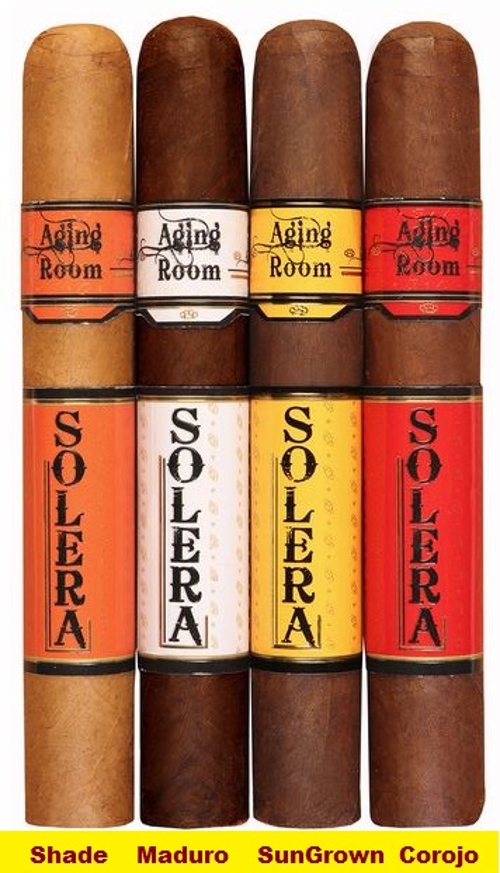 Aging Room Solera Shade Cigars
Aging Room Solera Shade Cigars (Orange Band) is a mild cigar that features an aged Ecuadorian Connecticut Shade wrapper, a Habano Dominicano binder and a blend of Habano Dominicano long filler tobaccos. The name Solera in Spanish literally means "on the Ground". The Solera method of aging has been used for centuries in the making of wine, sherry, rum and brandy. Now, for the first time, Rafael Nodal and the folks at Boutique Blends are using the Solera system by combining different vintages of tobacco at different stages of the aging process to obtain a fuller flavor and more complex cigar.
Aging Room Solera is also available in Sun Grown, Corojo and Maduro in boxes of 21 Cigars.