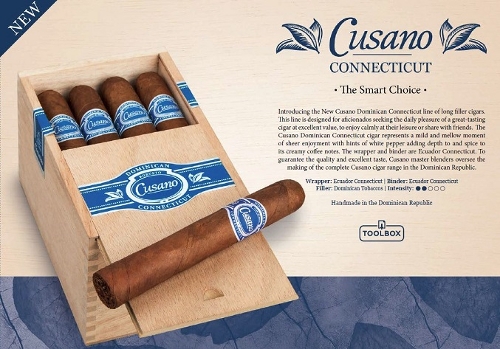 Cusano Connecticut Cigars
Introducing Cusano Dominican Connecticut line of long filler cigars. Cusano Connecticut feature a Ecuadorian Connecticut Shade wrapper, a Ecuadorian Connecticut binder and a blend of long filler Dominican Tobaccos. This line is designed for aficionados seeking the daily pleasure of a great-tasting
cigar at excellent value. To
guarantee the quality and excellent taste, Cusano master blenders oversee the making of the complete Cusano cigar range in the Dominican Republic.