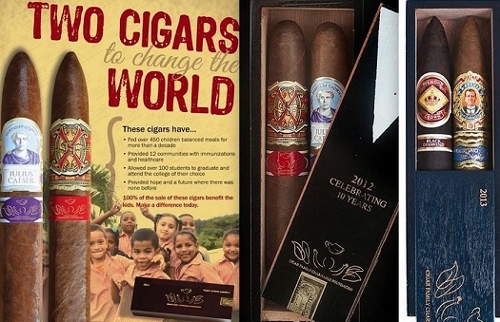 Arturo Fuente Toast Across America Samplers
Arturo Fuente Toast Across America is Arturo Fuente and the J.C. Newman Cigar Co.'s limited edition two-pack for the Cigar Family Charitable Foundation. The charity, a venture between the two companies and families, aims to provide a significant humanitarian impact to communities in the Dominican Republic resulting in a better quality of life to those who experience a lack of education, poor access to health care and nutrition and who have little or no sustainable employment.
There are no Products in this category.