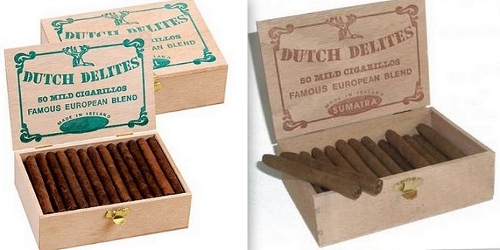 Dutch Delites Cigarillos
Dutch Delites are raised as Europe's hottest selling cigarillos, Delites are small enough in size and price to enjoy anytime. Dutch Delites are dry-cured cigarillos that provide a distinguishing, smooth and subtle taste.
They are available in 2 different wrappers including the Dutch Delite Natural Sumatra (Tan writing) and Maduro Brasil (Green writing) in boxes of 50.