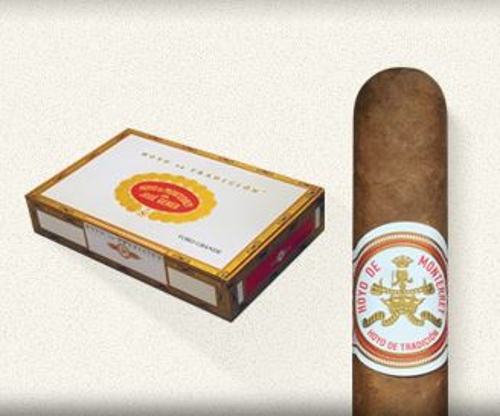 Hoyo de Tradicion Cigars
Hoyo de Tradicion features an aged Honduran Jamastran Viso Rosado wrapper, a Connecticut Habano binder and a blend of Honduran San Agustin, Dominican Piloto Cubano and Nicaraguan Ometepe tobaccos.
Hoyo de Tradicion pays homage to Hoyo de Monterrey's time-honored taste in an expression made of proprietary tobaccos from the world's most revered growing regions. Developed to embellish Hoyo de Monterrey's inherent natural sweetness and aroma, while creating a unique new tradition unto its own, Hoyo de Tradición has received extraordinary praise from Cigar Aficionado, giving it top 25 honors in 2008, including 90+ ratings for each of its frontmarks.